Enjoyment 365 days a year
HOLIDAYS WITH YOUR KIDS HAS A YEAR-LONG SEASON AT OUR FAMILUX RESORT
With Iknazz, Hermann and Lotte you can explore the world of play all year round. Of course this includes all the attractions from the cinema & theater, the family bowling alley and the soft play area to the gym and the go-kart track, 365 days a year.
Many of our other offers are also always in season: the various show programmes, the magic school and Fred's Swim Academy are all part of the all-year-programme.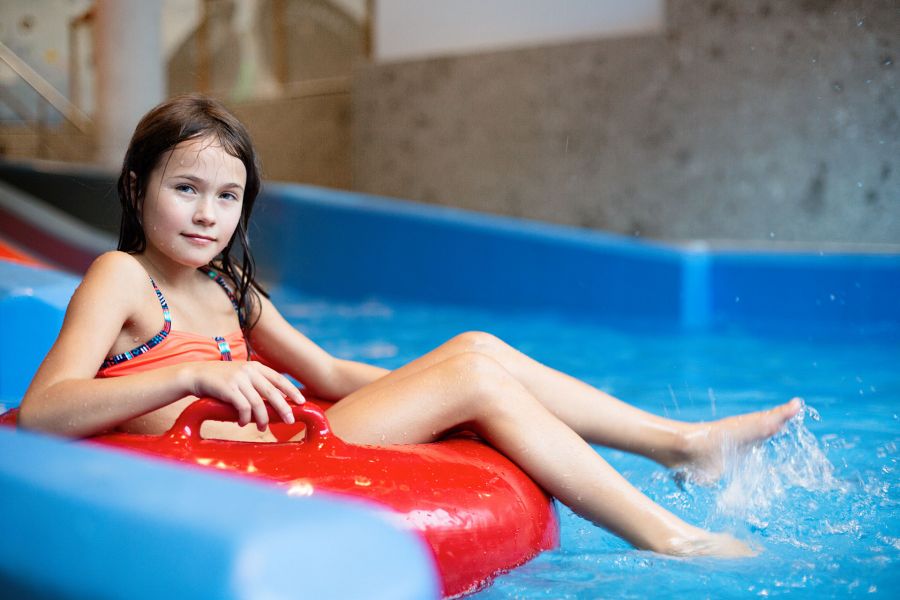 Fred's Swim Academy
The Frog Fred and the Kinderhotel Smiley have been best friends for many years. Fred's Swim Academy is one of the longest partners of Kinderhotels Europa with its 3-step swim-learning technique. Children from 3 months old can learn to swim with Fred's Swim Academy in around 40 of the Kinderhotels, and of course also in our children's hotel in Thuringia, Germany. So: come one, be a sport! Learn to swim on your Kinderhotel holiday!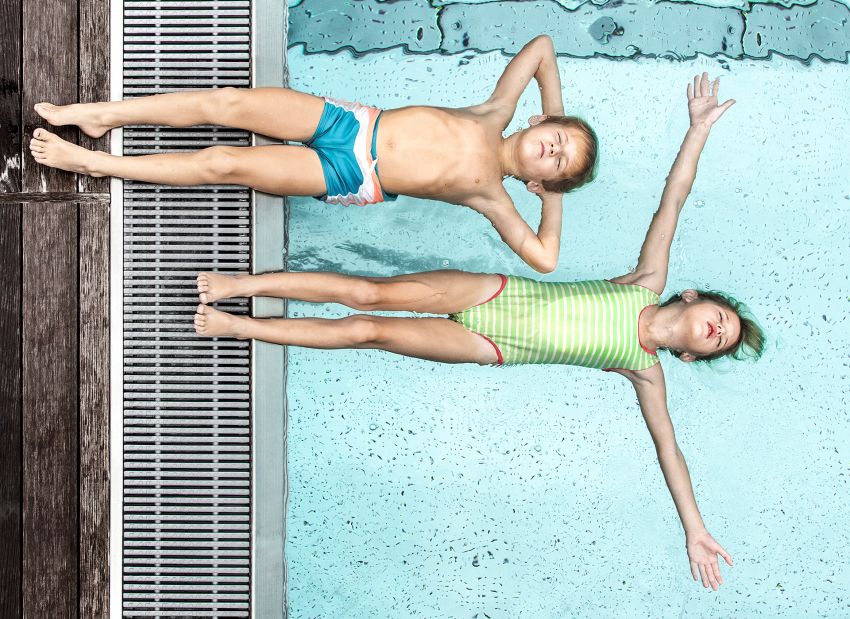 From Monday to Friday the youngest and bravest ones can try out their first few swimming strokes. A section of our large pool will therefore sometimes be reserved for lessons.
All-year excursion tips with children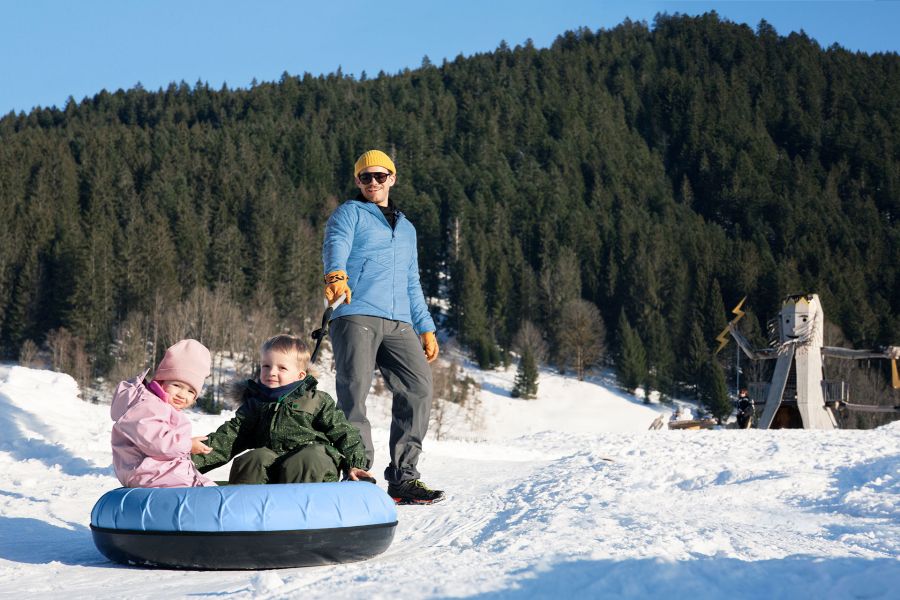 Children's winter fun
During the winter season, parents with small children are thrilled about our in-house beginners' practice slope.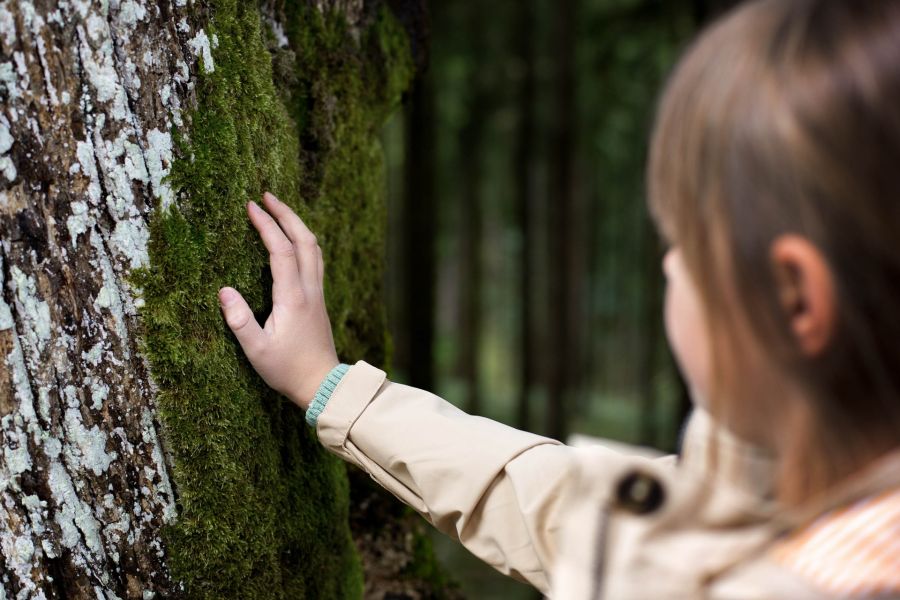 Family summer
Perfect for family holidays in summer: highlights in our hotel garden & the Thuringian Forest for the whole family to revel in.