Holidays with a baby in our family hotel in the forest of Thuringia
Planning a vacation with a young child can be a tough job for parents: There are so many things to think about and an endless list of things to pack. We specialise in holidays with young children, making our baby- and child-oriented hotel in Oberhof in Thuringia perfect for you. The pedagogically trained and experienced baby and child care team takes care of your little bundles of joy from as young as 7 days old! We also offer you an extensive selection of baby equipment in case you forgot something. We have put everything in place so that your family holiday is as worry-free and relaxing as possible.
All our bathrooms in the suites and chalets are equipped with a separate children-appropriate washbasin, and all sockets are fitted with (invisible) child safety devices. There are several changing stations throughout the hotel, providing you with diapers and wet wipes whenever and wherever needed.
Our specially-trained staff look after babies starting from the age of 7 days old until their first birthday, every day from 08:00 to 21:00 (from 09:30 on Saturdays). This service is of course part of our Kinderhotel All Inclusive offer and is included in the overall price. Our dedicated employees undergo further training on a regular basis in the Kinderhotel Academy, guaranteeing the highest level of baby care.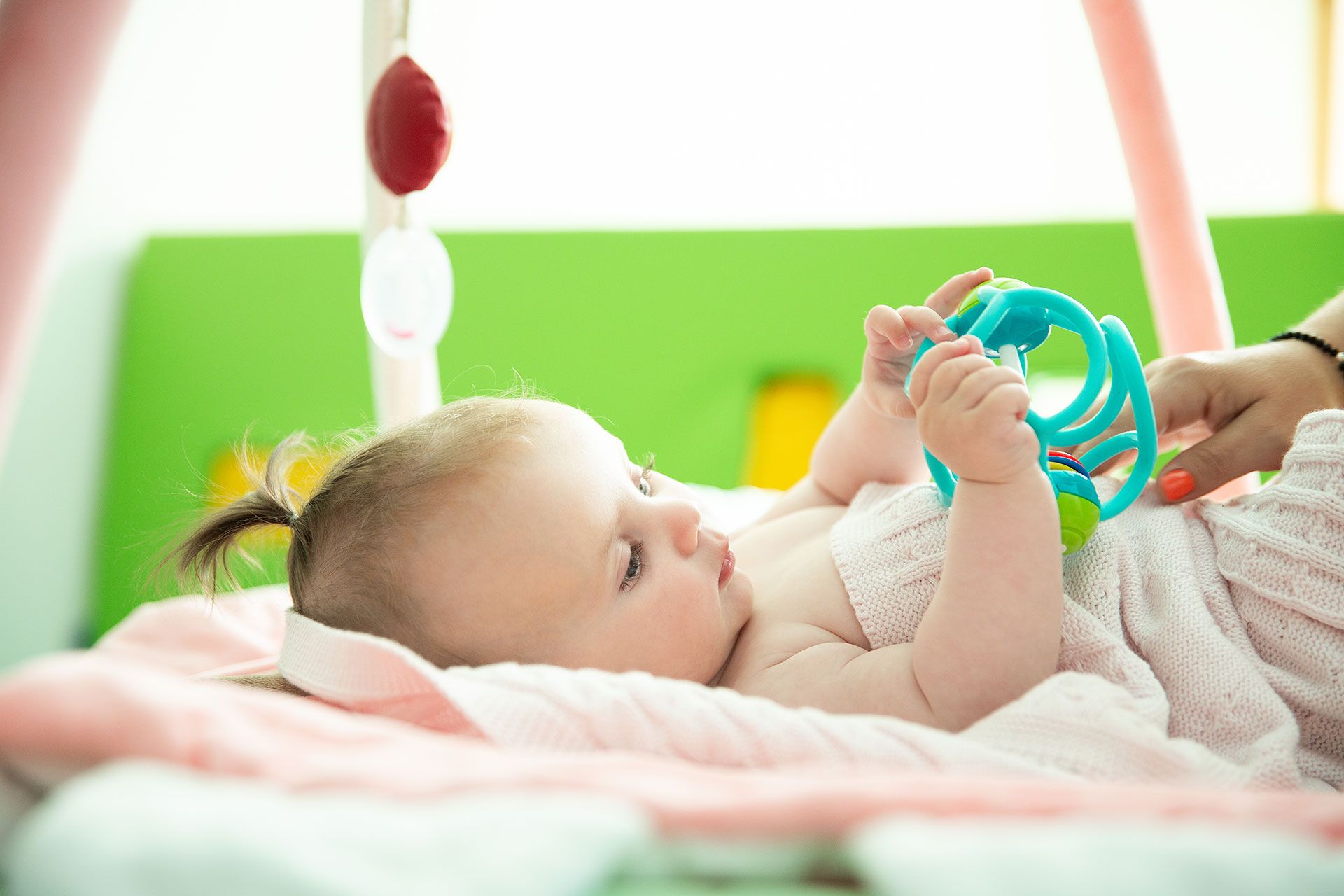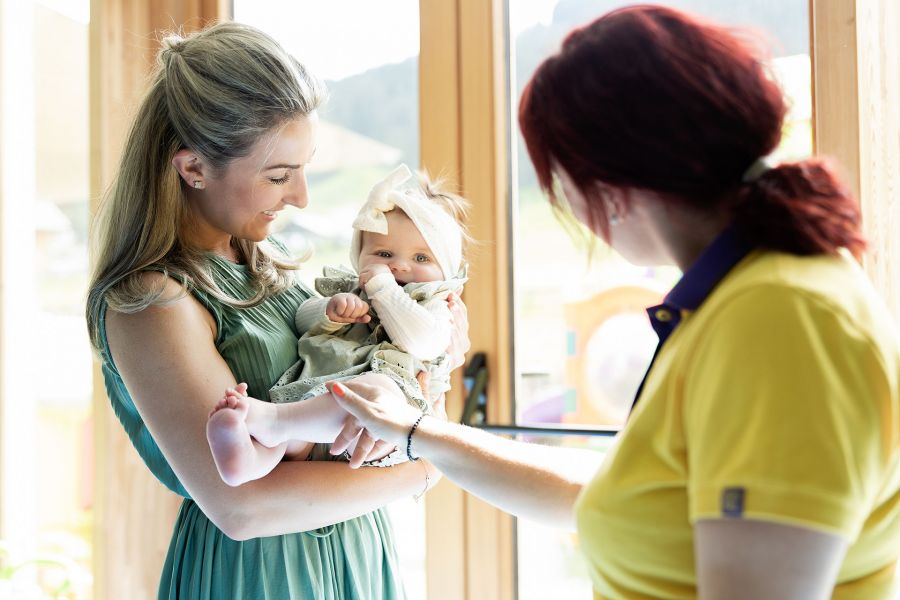 At a glance:
Childcare for new-borns and toddlers, from as young as 7 days old up until their first birthday, from 08:00 to 21:00 (from 09:30 on Saturdays)
Provided by the hotel's specially trained staff
Light-filled and extra spacious childcare room
Dedicated baby napping room
Daily programmes to foster further development
Also available: Baby swimming courses and baby spa offers (both subject to an additional fee)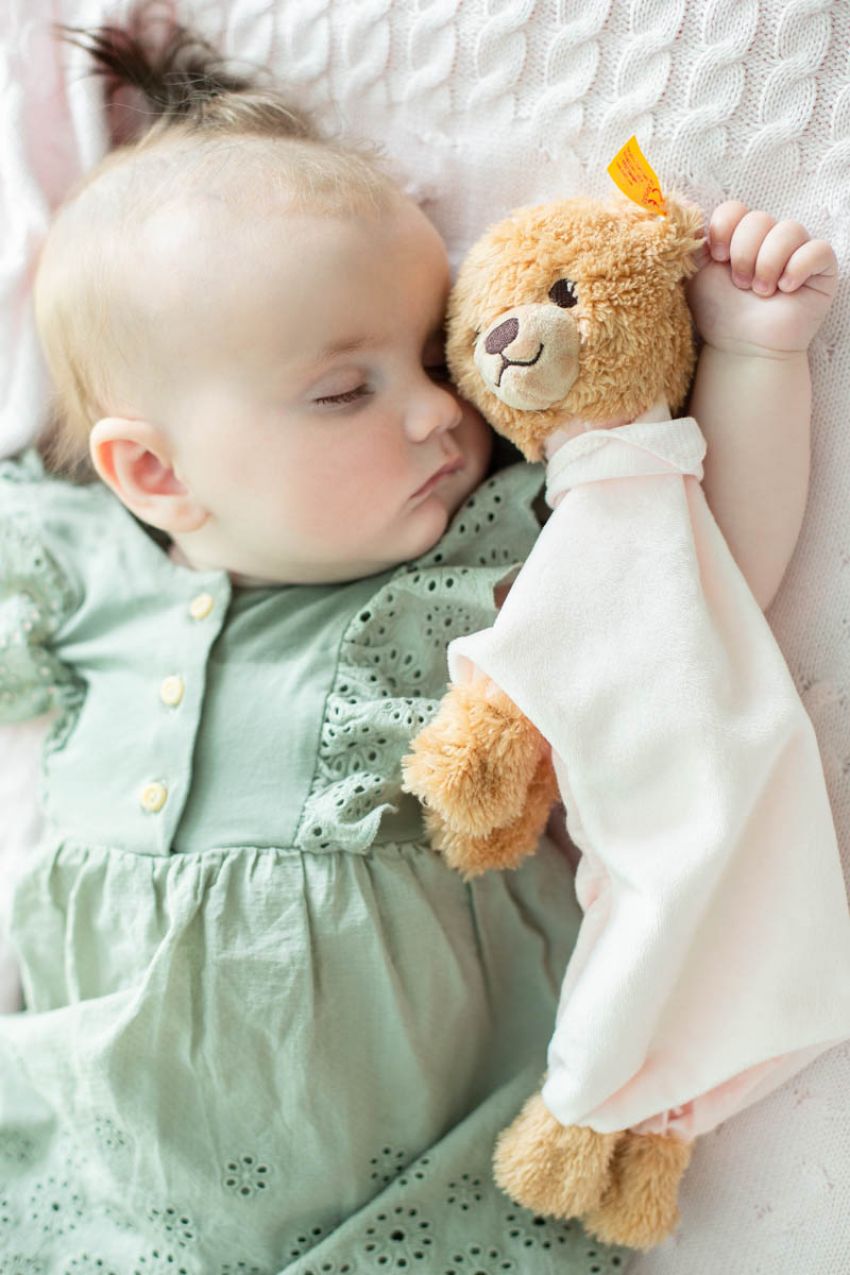 The special thing about our baby club is the loving and caring environment we create, making it a safe space for your child. We of course ensure a short "familiarisation phase" with both you and your child for us all to get to know each other first. Then it is time for you to enjoy the time to yourself and relax. You deserve it! This also makes work easier for our knowledgeable supervisors and allows a better overview of the little protégés in our care. Rest assured that your little pride and joy is safe and sound in our caring hands. And, if you just can't stand all the "me-time" anymore, grab your little darling and play with them in the mini club or in one of our play areas.
Our baby equipment is available to you free of charge during your stay!