Fun, joy and family happiness in the middle of Germany
AN OVERVIEW OF ALL THE FUN-, GAMES- AND RELAXATION-AREAS FOUND IN OUR KINDERHOTEL IN THURINGIA
All that your heart desires! Especially when the heart desires a lot!
In our Baby- & Kinderhotel there is plenty of entertainment and room for relaxation for big and small.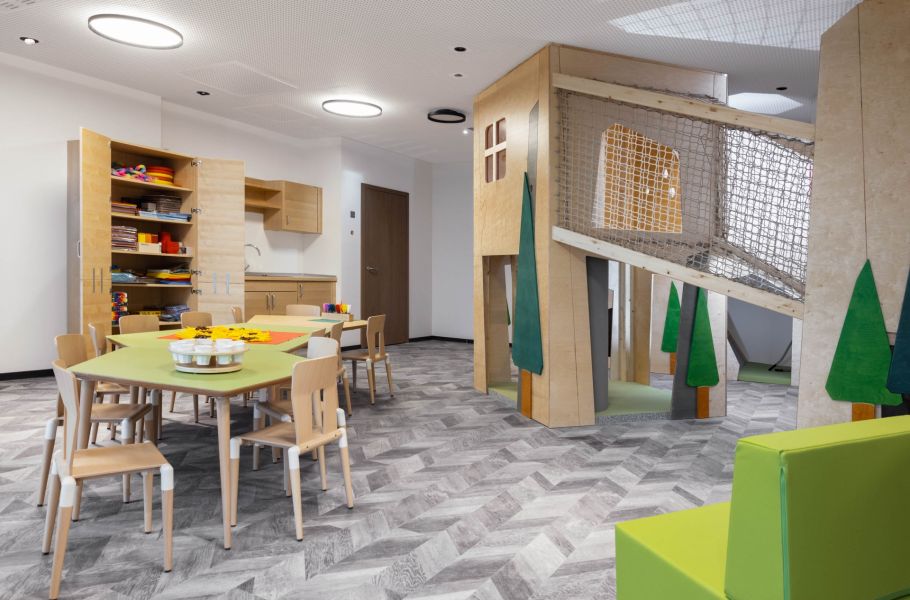 2000 m² indoor play area
In our giant two-storey soft play area and huge gymnasium our younger guest will find plenty of space to burn off some energy, let off some steam or just making as much noise as possible. In the cinema you can watch entertaining film and the theatre is where we rehear our own performances, host talent contests and put on children's fashion shows. Show off your skills in the Virtual Reality Room or go racing around with our Bumper Cars.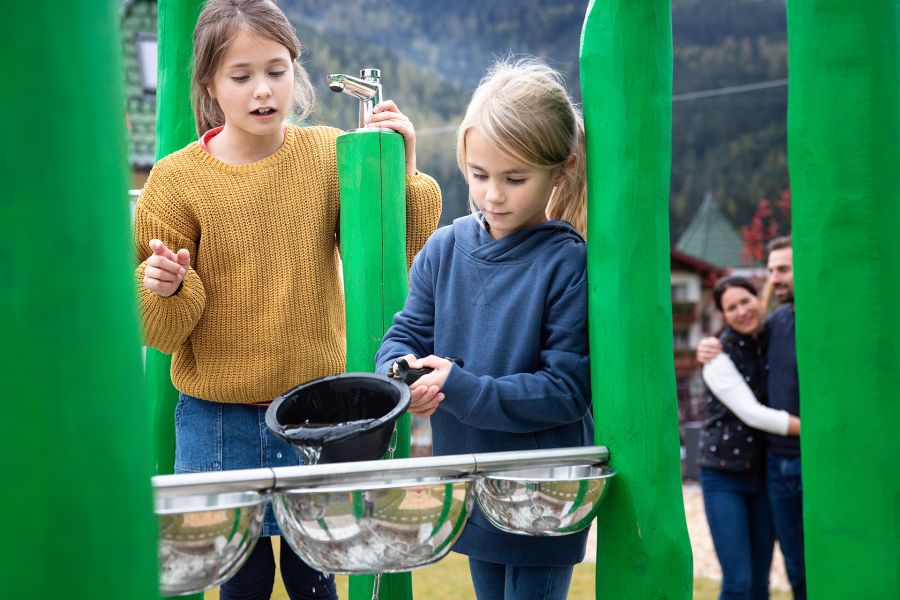 Outdoor play area in the garden
Our adventure playground guarantees endless outdoor fun for kids and is perfect climbing obstacles and playing in the sand. Your children will feel like they can almost touch the sky when jumping on our enormous bouncy castle and trampolines, or do some fast laps around the racetrack in the pedal-cars. And don't forget to explore the Adventure Nature Trail!
The expansive area, full of fascinating details, invites you to stroll through and enjoy. And the view of the mysterious and beautiful Thuringian forest is not to be missed.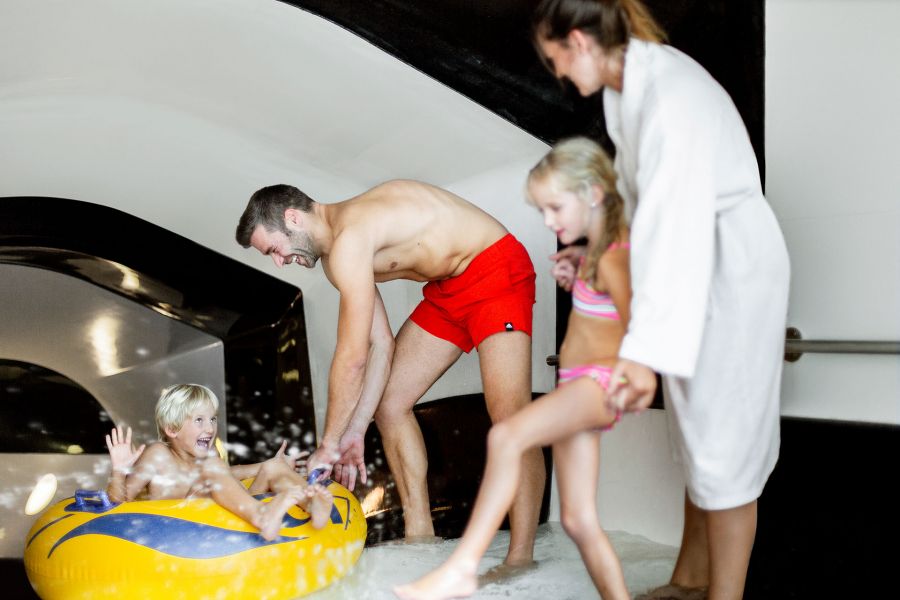 Swim and splash around
One of our most popular attractions for children aged 7 and over has to be our tube water slide. Boasting brilliant lighting effects, it snakes its way down over 100 metres at high speeds. Feel the tingling in your toes, the rush of speed in your face and be mesmerised by the dancing lights that surrounds you on your way down!
Several pools (including a family water play area) are available for swimming, splashing around or to simply just enjoy a relaxing float. In the magical infinity pool you can swim up to the edge and feel as though you are floating over the edge of the forest and into the horizon. Parents can also relax in our sauna world or have the stresses of everyday life massaged away in the Spa.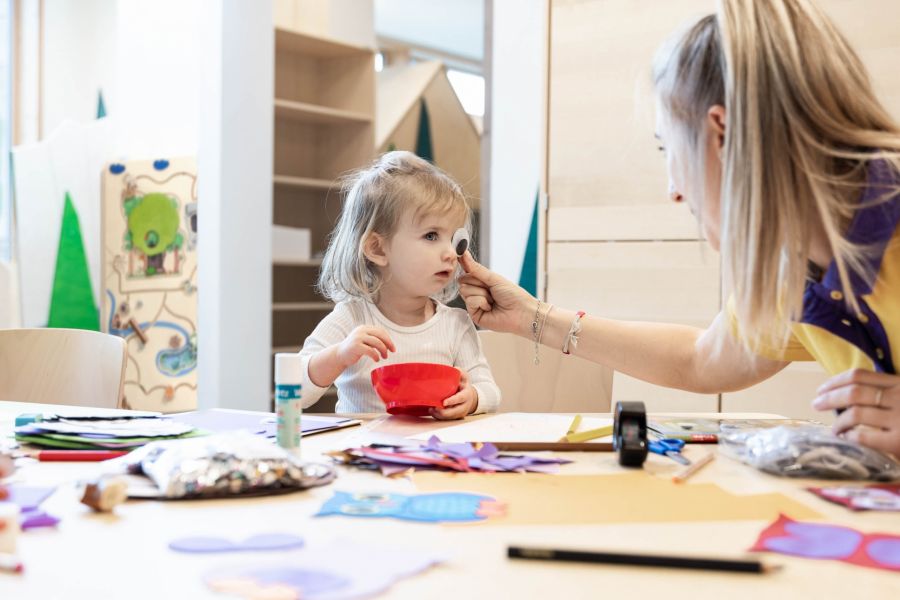 Professional baby and child care
We provide child care for children from as early as one week old. The range of excursions, crafts and games offered are designed to be age-appropriate and, wherever possible, based on the children's own interests. Our 20+ professional childcare workers are on hand to take good care of your children every day of the week.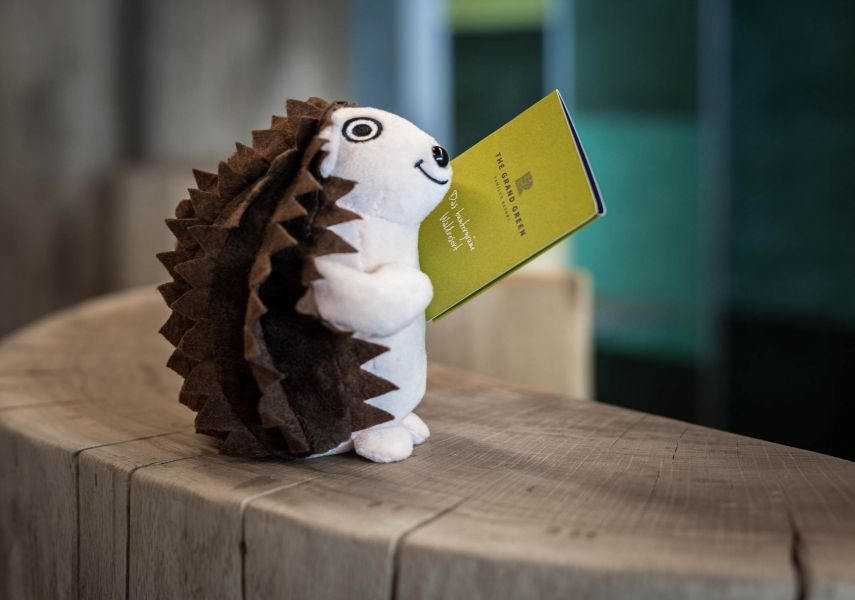 Iknazz, Hermann and Lotte
What antics have the three of them gotten up to now? Our mascots Iknazz – the hedgehog, Hermann – the tawny owl, and Lotte – the ant, never takes a break. Together with you, they are always on the lookout for the next adventure to embark upon!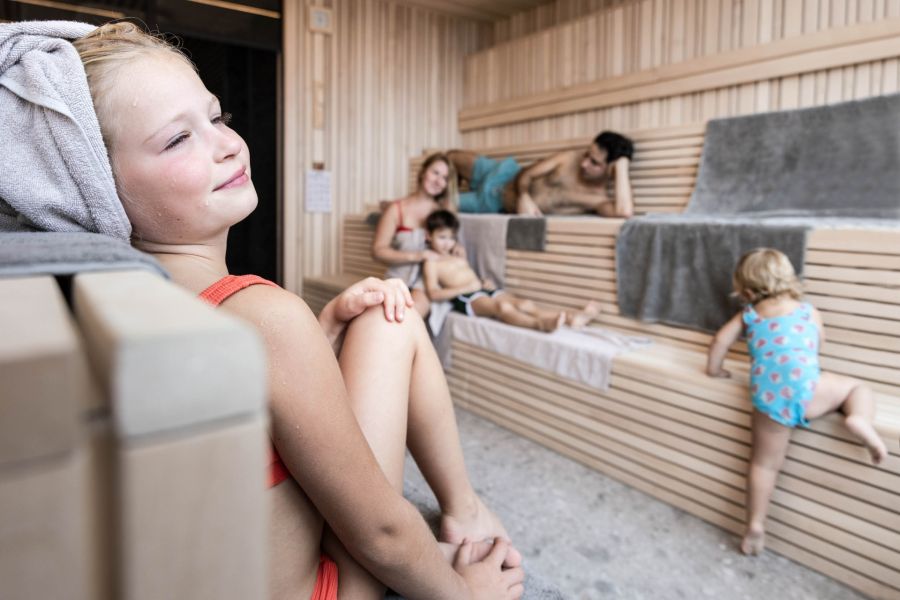 Rest and relaxation
Upon arrival at our wellness Kinderhotel, families can literally dive into a delightful world of well-being. Our wellness oasis offers relaxation and multi-sensory stimulation for the whole family. As a 'hot' tip for enjoying wellness with children, we recommend the family sauna. The Adults Only area ensures a quite space for parents to relax.