Hiking in the forest of Thuringia
The Rennsteig in the Thuringian Forest is one of the oldest and best-known continuous high-altitude hiking trails in Germany and even has its own anthem. The Rennsteig song has been heard far beyond the borders of Thuringia since 1951. The trail is in total 168 km long. The Rennsteig cycle path deviates a little from the historic Rennsteig in order to avoid too steep climbs on the route. As a result, the Rennsteig cycle trail is 30 km longer than the hiking trail. In winter the Rennsteig is a real paradise for cross-country skiers, for beginners or advanced alike.
There are many beautiful hiking destinations around Oberhof near the Rennsteig:
The Große Beerberg (with its 983 m is the highest mountain in Thuringia)
The Schneekopf at 978 m
The Große Finsterberg at 944 m
The Rennsteig leads directly over the Grenzadler monument, in the immediate vicinity of which the LOTTO Thuringia ARENA is located (famous for the competitions in biathlon, cross-country skiing and the Nordic combined disciplines). In the Rennsteighaus am Grenzadler our little guests can let off steam on the Rennsteig shoe, a play and adventure world for children.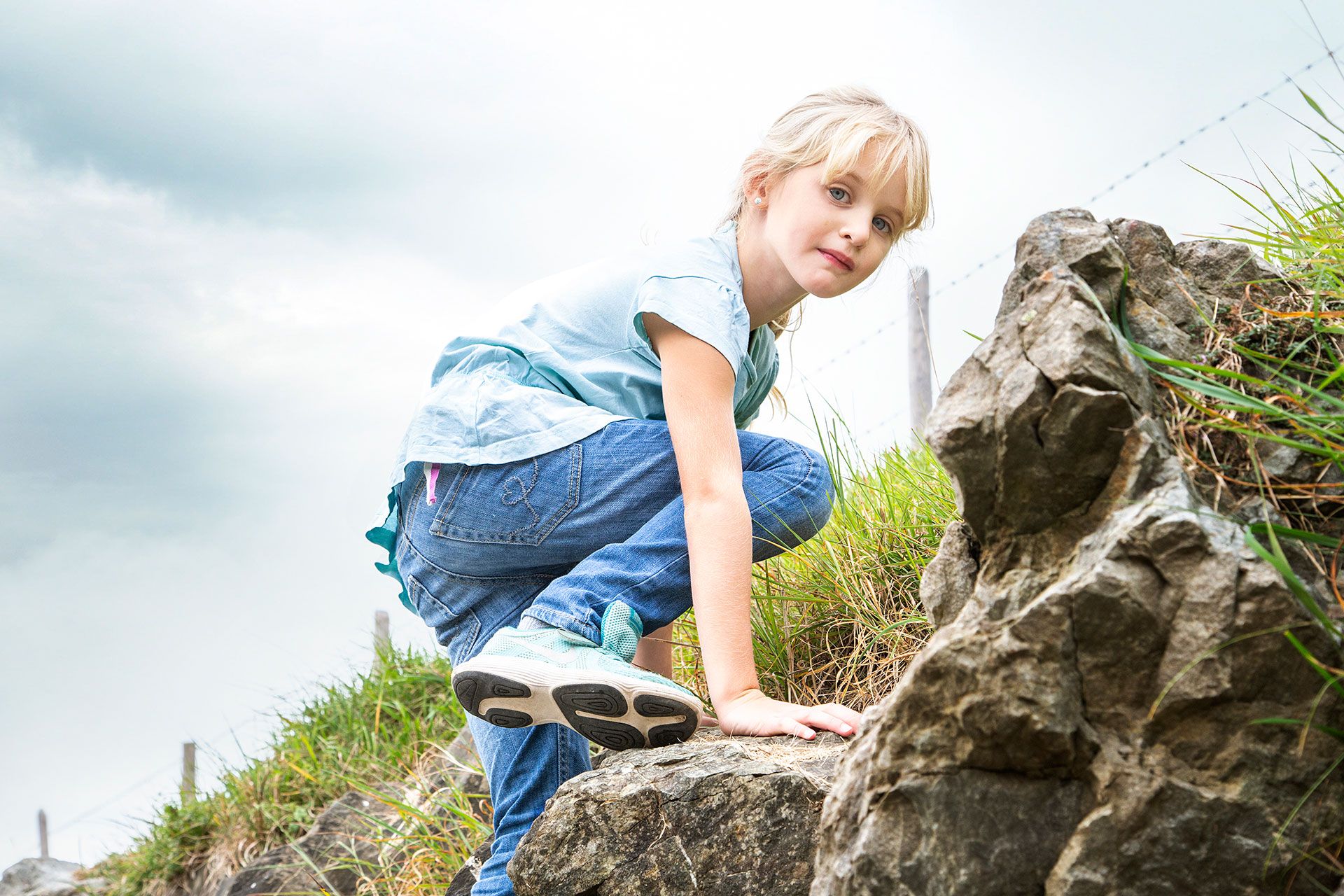 If you continue along the Rennsteig in the direction of the roundabout, you will pass the Diezel-Geba-Stone. This is one of the 13 Dreiherrensteine (topographic name of a historical tripoint) that are still in the Rennsteig area. Together with the 1,300 boundary stones, these indicate that the Rennsteig, as a ridge trail, was over long stretches also a border path due to the political fragmentation of Thuringia. From here, it is worth making a detour to the Zella Loibe and the Schützenberghochmoor nature trail.
The Rennstein Garden is located by the roundabout, and is a most special kind of attraction with over 4,000 different plant species from different parts of the world, making it the largest and most species-rich alpine garden in Germany. Here you will be able to see plants that are normally only found in the alpine mountains.
From Oberhof to the Lütschetalsperre (loop trail)
Start: near the Oberhof winter sports centre
On the way: Lütschetalsperre – valleys on the Lärchenkopf with two wellsprings of the Lütsche – view of Löffelbühlfelsen – Sieglitzkopf with a viewing point – Kleine Hohen Warte (652m) – Quarry – Schlossbergkanzel – forest nature trail
Length: 12 km, walking time: 3.5 hours
Tour to the burned stone
On the way: Oberhof – fork at the "Waldkindergarten" – Löffelbühlfelsen – Sieglitzteich – Hoher Stein – Flößgraben – Burned out stone – Oberhof
Length: 8.7 km, walking time: 2.5 hours