Unleash your inner water pixie!
"Dive in, dive under and resurface relaxed" is the motto in our Kinderhotel swimming pool area. Strictly speaking, it is not your typical hotel swimming pool – but an adventure pool, a fun pool, an aqua-play park…in short: a water-sanctuary for big and small!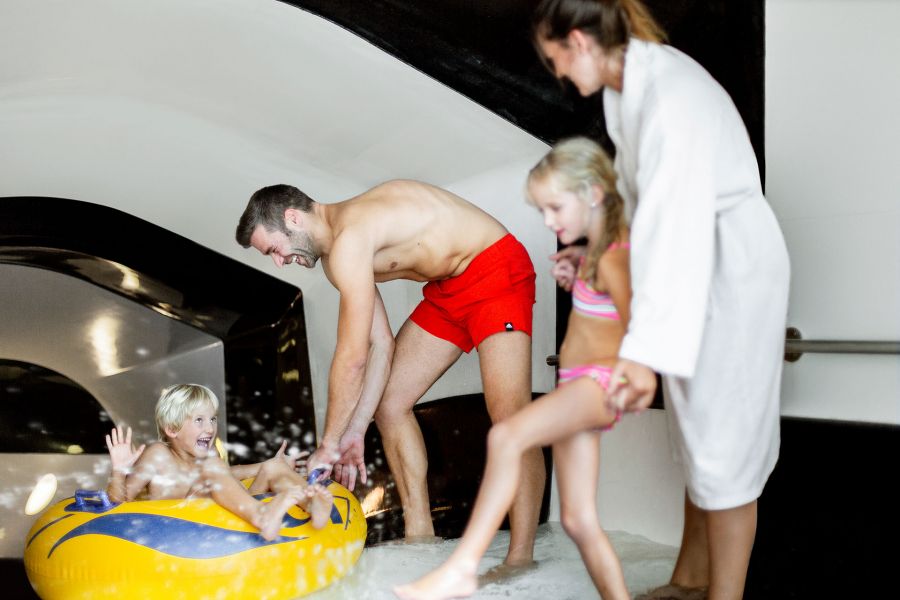 The slides
The 100 meter long tube water slide with special effects is the highlight of our pool area. The other slides promises even more fun.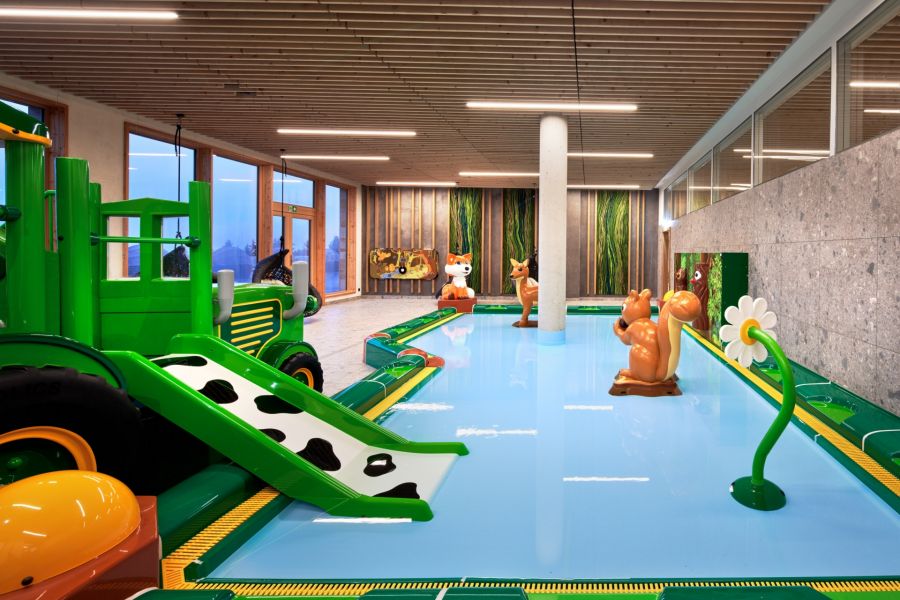 Children's adventure pool
Our youngest guests can enjoy splashing around in the 15 cm-deep children's pool, kept at a warmer temperature of 36°C, and watch the helicopter with its spinning blades overhead.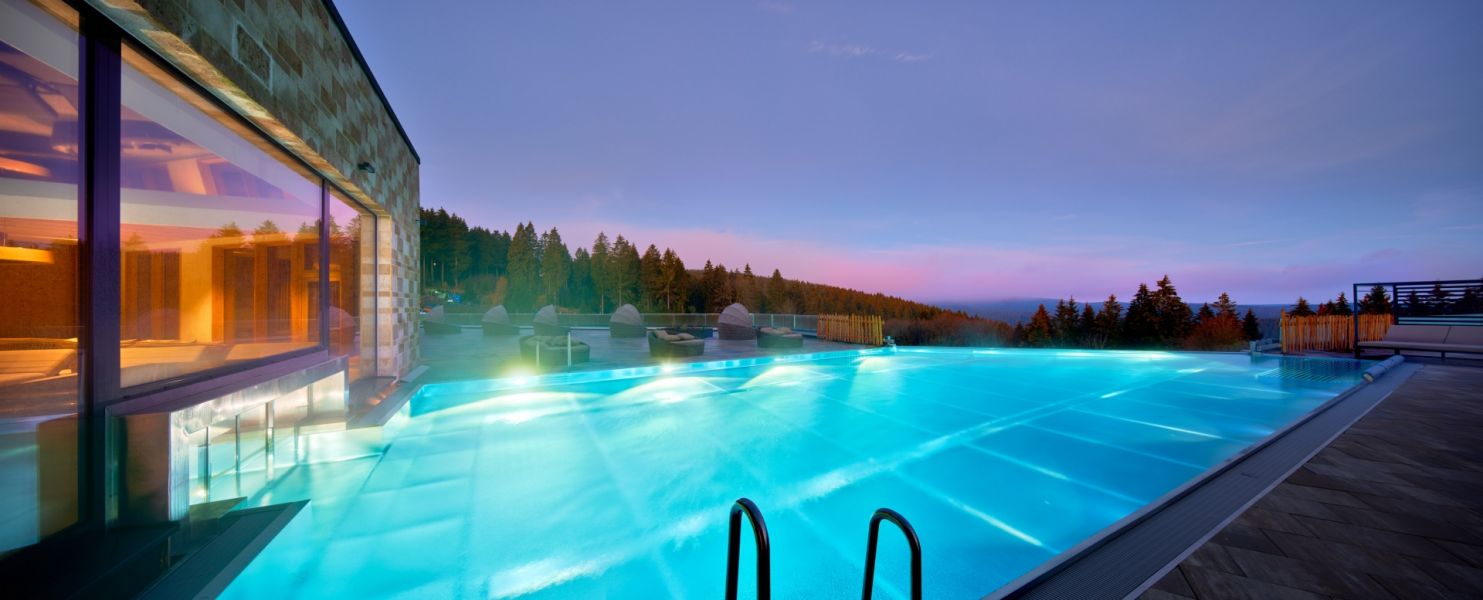 The pools
Swimming with a sensational view: In the magical infinity pool you can swim up to the edge and feel as though you are floating over the edge of the forest and into the horizon. The outdoor pool is connected with a passage to a large indoor pool, inviting you to swim leisurely some leisurely laps.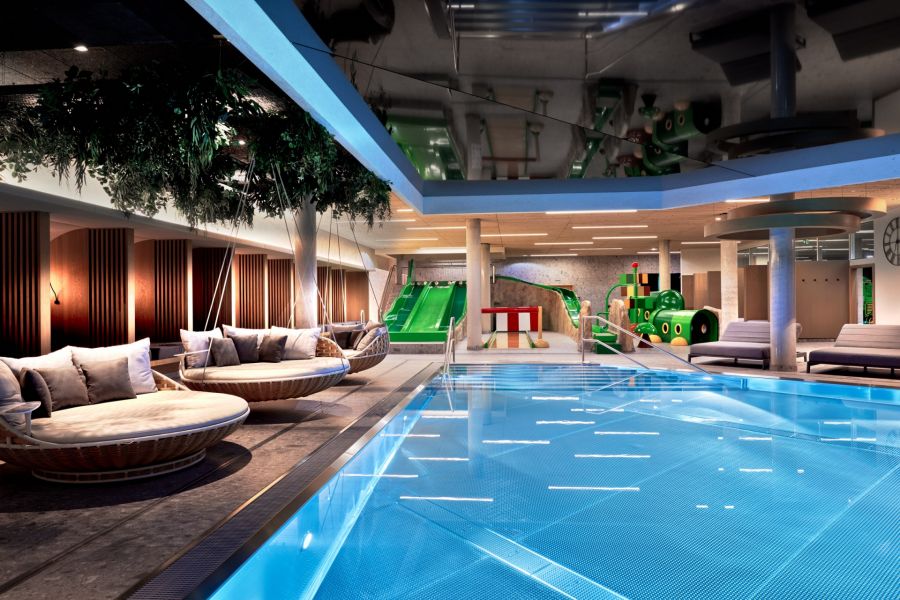 A variety of attractions
What kind of children's hotel would we be without water cannons and water pistols, in the pool area, where the real water battles can be fought! Even the most stubborn landlubber secretly dreams of being king of the pirates! For the relaxation connoisseurs the massage jets in the outdoor pool are awaiting, as does the family bio sauna (for use only with your swimwear).