So much more than just hot air…
… awaits you in our sauna oasis. For us, a Kinderhotel with a sauna does not just mean sweating and cooling down. Instead it means that every imaginable comfort is available, with plenty of space for quietly being with yourself and letting go of everyday stress. In our extensive "adults only" sauna area, adults can be completely to themselves.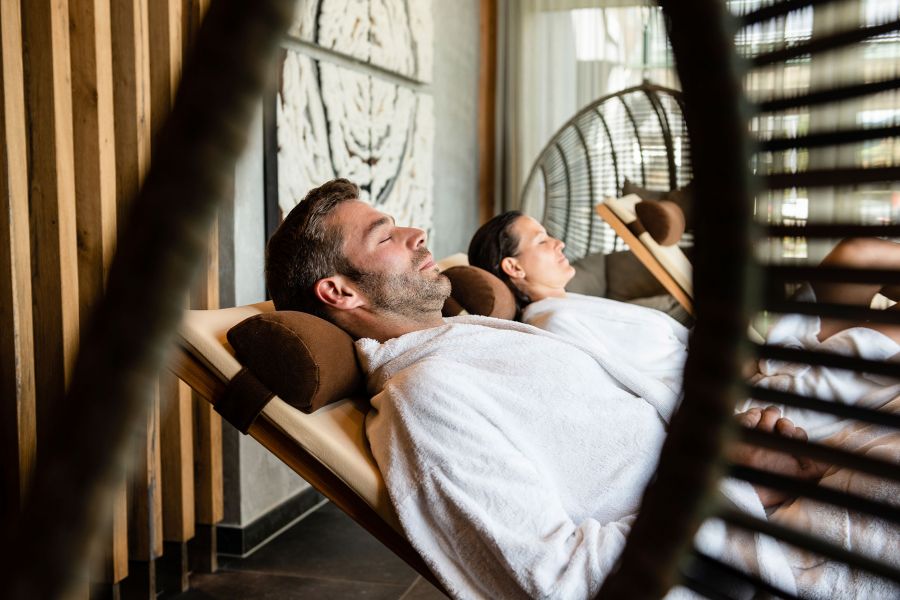 Rest and relaxation
Several different relaxation zones allows for some rest between sauna, spa and pool sessions. Just look at our comfy pool-side niches! A drink station makes it both easy and tasty to stay hydrated.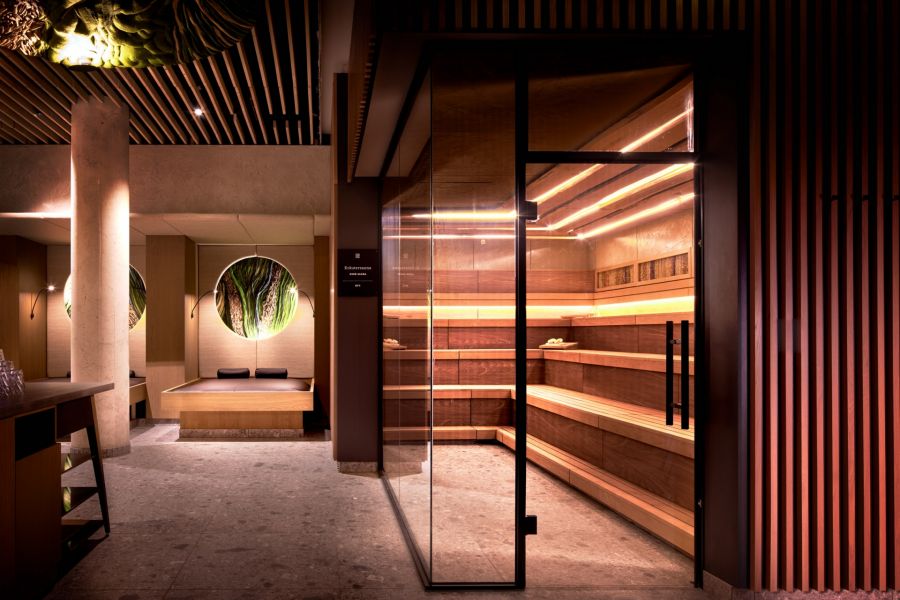 The sauna facilities
In our "Adults-only" (from 16 years old) sauna area, a variety of saunas invite you to relax, au naturel; a salt sauna (70°C), a herbal sauna (60°C), a Finnish sauna (90°C) and a steam room. In the beautiful sauna garden, which out of view from the rest of hotel, there is an outdoor sauna and a relaxation zone.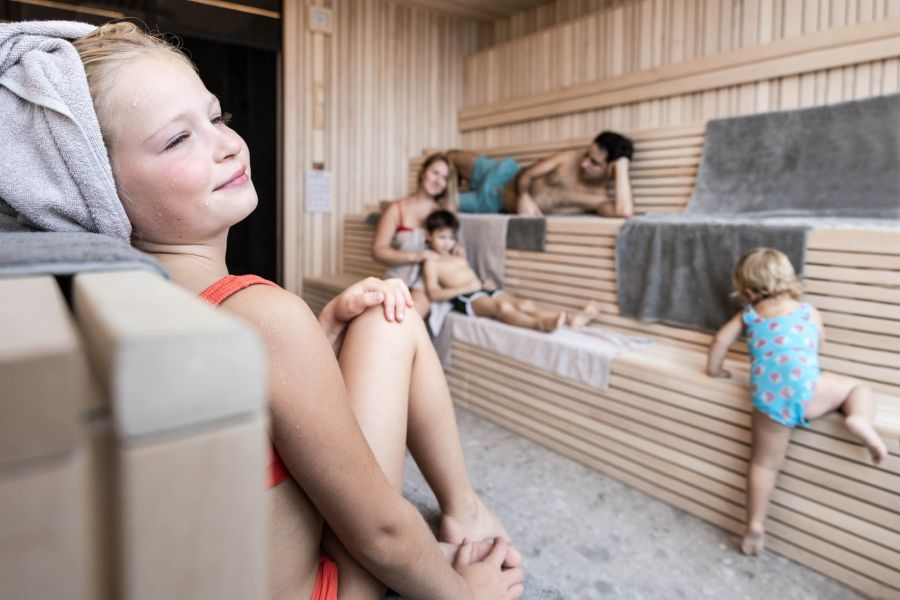 The family sauna
Near the swimming pool you will find the family sauna, where parents and children can take a sauna together. Enjoy the warm relaxation together with the whole family! Use of the family sauna only with swimwear on.