THE FAMILY RESORT IN THURINGIA
At The Grand Green – embedded in the ancient forest of Thuringia, at the edge of the traditional sport centre of Oberhof, and its modern infrastructure – a wholesome family holiday is easily combined with some "me-time" for sports ambitious parents. Our Kids Coaches knows just what it takes for children of all ages to have the time of their lives. With us you can rest assured that your children are in the best hands. Here you find more than 30 years of experience with children's holidays culminating in even more room for your family to experience excellent holidays you will always remember.
All-Inclusive family holiday: Everything you want under one roof. Simple as that.
For your holiday with babies and children we offer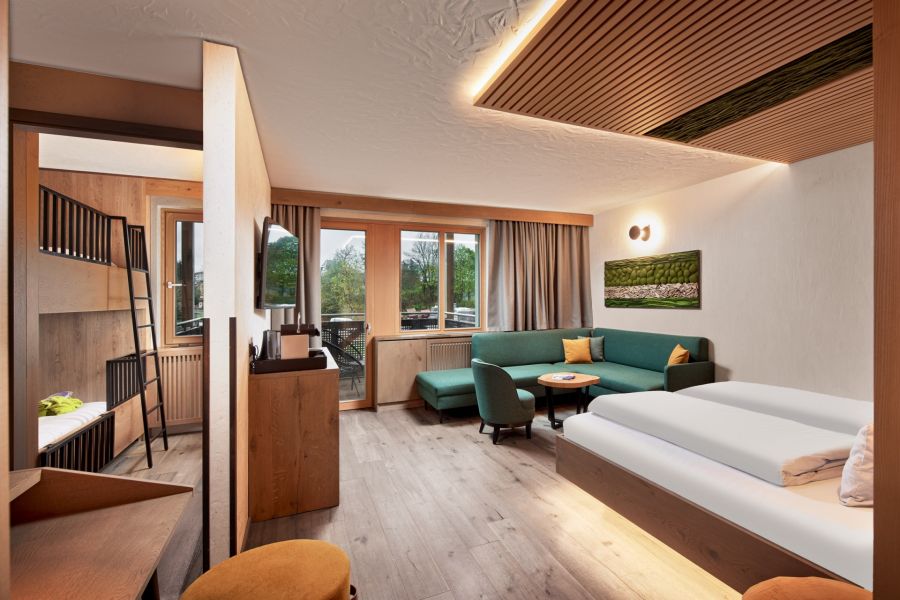 Family-friendly Suites & Chalets
More than 100 employees for 110 suites and 15 chalets. With us you experience a unique family hotel business that guarantees you the best service and ultimate support.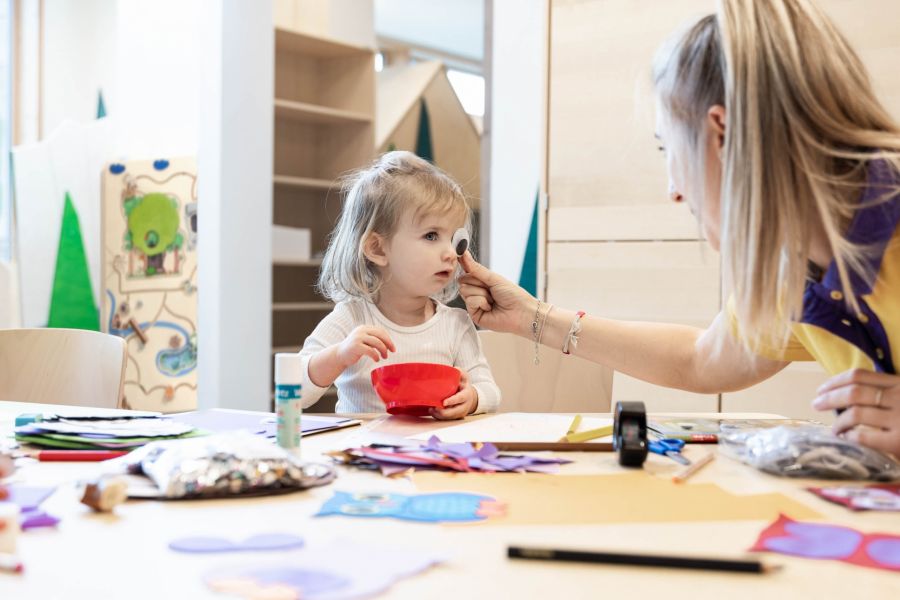 Professional childcare
Your children are uniquely cared for in our Baby-, Mini- and Teens clubs (starting from 7 days to 16 years old) by all our qualified Kids Coaches -13 hours per day, 7 days a week.
WITH OUR CENTRALLY LOCATED FAMILY RESORT IN GERMANY,
WE OFFER SO MUCH MORE …
The All-Inclusive Kinderhotel fulfils all your wishes
Our gourmet kitchen will spoil you at every waking hour. Enjoy:
A varied and healthy selection of breakfasts, lunches and afternoon buffets, filled with savoury delicacies and sweet temptations.
Premium themed evening buffets with live-cooking stations
Non-alcoholic drinks, specialty coffee and teas available from the beverage station all day and night
Unrivalled service & facilities
Professional baby- and childcare, 7 days a week from 08:00-21:00 (Saturdays from 09:30)
The indoor and outdoor play areas, as well as the pool and sauna areas
The comfort of ample parking garage space
Free wifi throughout the whole hotel
(All-Inclusive is only offered for all family members)
Our "Family holiday All-Inclusive" concept is tried and tested, and have already received many awards. Our sister hotel in Oberjoch, Bavaria, received the Best of the Best Award, making one of the top 1 percent of hotels worldwide. Here at The Grand Green we continue to build on this clever concept – by making even more room for you to enjoy it!
Our All-Inclusive offering gives children a ton of options – and the parents all the freedom. Our reception stand at your service 24 hours a day, 7 days a week for all your questions or requests.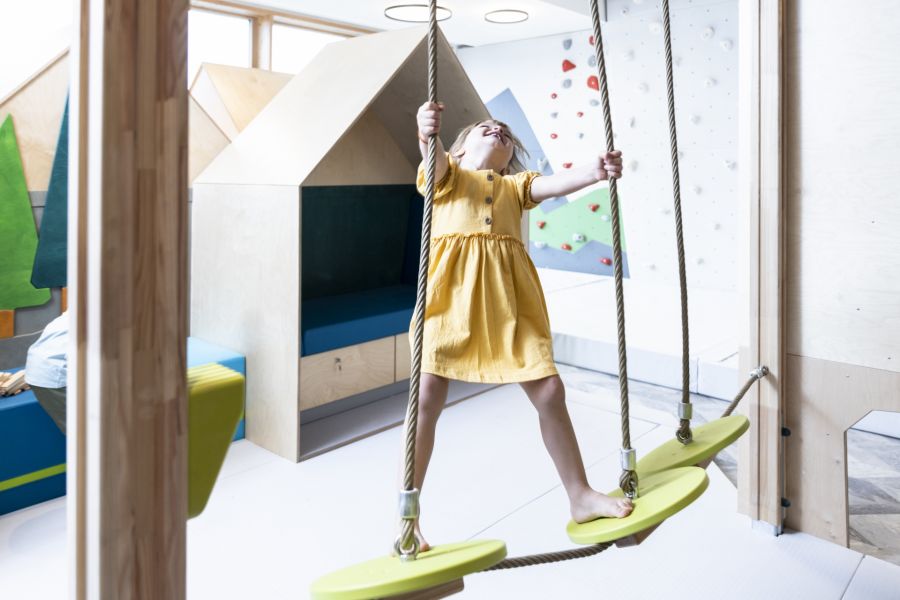 Highlights for children
In the care of our dedicated Kids coaches …
With our professional and pedagogically trained childcarers your child will have the time of their life. Available to you 7 days a week from 08:00 to 21:00 (Saturdays from 09:30 to 21:00):
Baby Club (From 7 days to 2 years old)
Mini Club (3 – 11 years old)
Teens Club (12 – 16 years old)
as well as a family playground
One of the main highlight features in all Familux Resorts is our extensively equipped Kids Club area. The perfect place for your children to play independently with new friends, their own age. For family fun and games we have a big separate Family Play Area!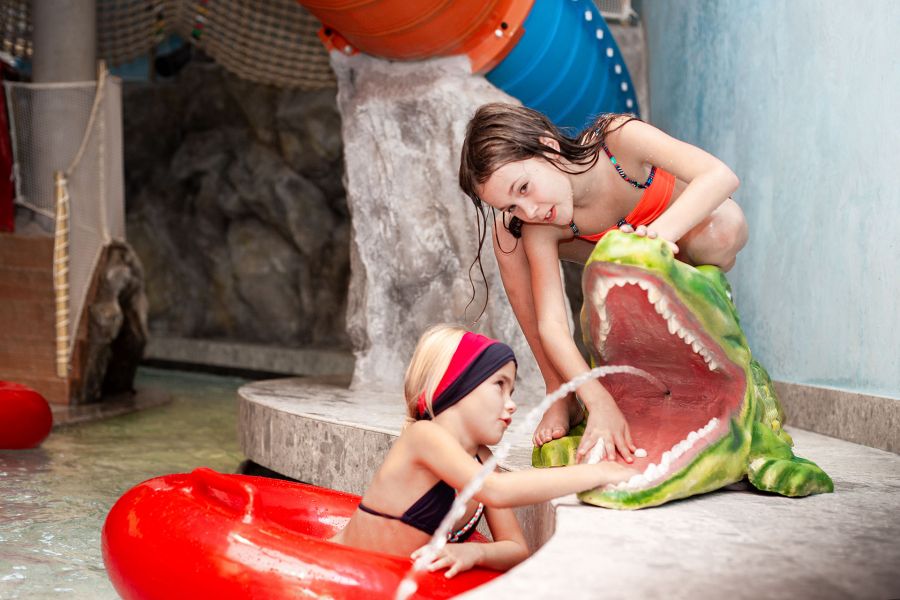 Large 2.000 m² indoor play area including cinema and theatre, two-storey soft play area, Virtual Reality Room, gymnasium hall, indoor go-karts, and much more
Separate children's dining room, also used for supervised children's lunches and dinners
Huge outdoor play area with adventure playground, bouncy castle, children's pedal-car race track, bio habitat pond, Nature/Forest adventure trail and children's petting zoo
Pool area including a family water park, kids pool with a water slide park, outside infinity-pool (30°C all year round), children's indoor pool (35°C all year round), and a more than 100-metre long tube water slide
Beginners' ski slope for children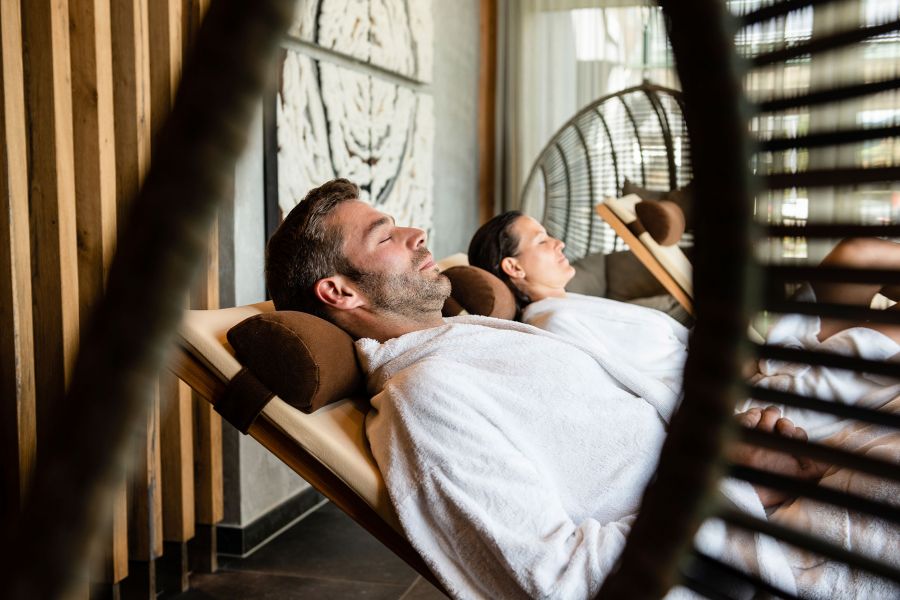 Highlights for parents
Premium gourmet cuisine, extensive and exciting wine selection, family restaurant with high quality and ever-changing buffets
Wine cellar with Familux exclusive wines from our winemaker friends
Spa with a variety of treatment rooms for massage, bathing and cosmetic treatments
Sauna complex with multiple types of saunas and steam rooms, relaxation rooms and outdoor resting spaces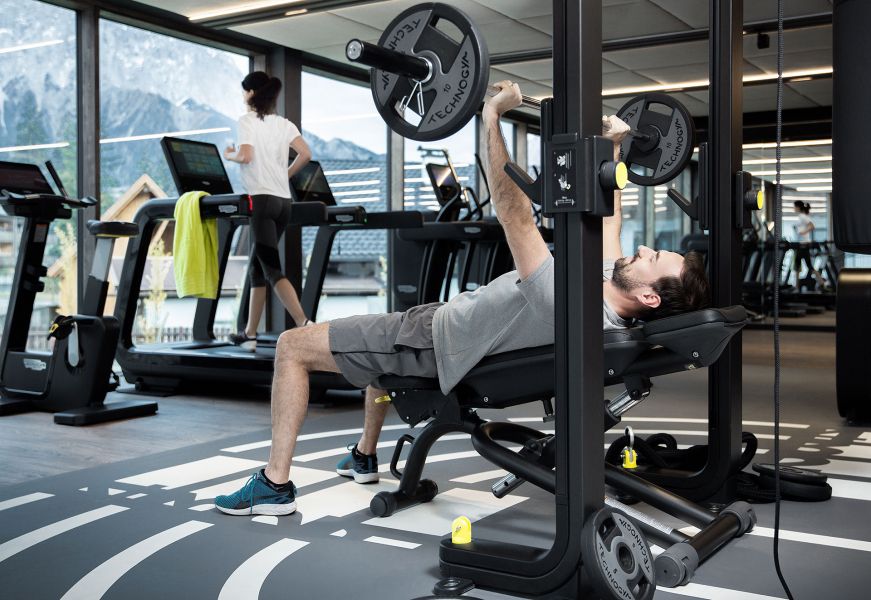 Technogym®-Fitness room
Wide range of leisure activities such as hiking, cross-country skiing, summer tobogganing, biking, climbing, skiing and a snow park for the freestylers
Drop-off and pick-up service for children to Skilifts and ski lessons in Oberhof
Prams/buggies, free rental of a complete set of baby/toddler equipment
Guaranteed underground parking for all cars (max height 2.30m) as well as plenty of outdoor parking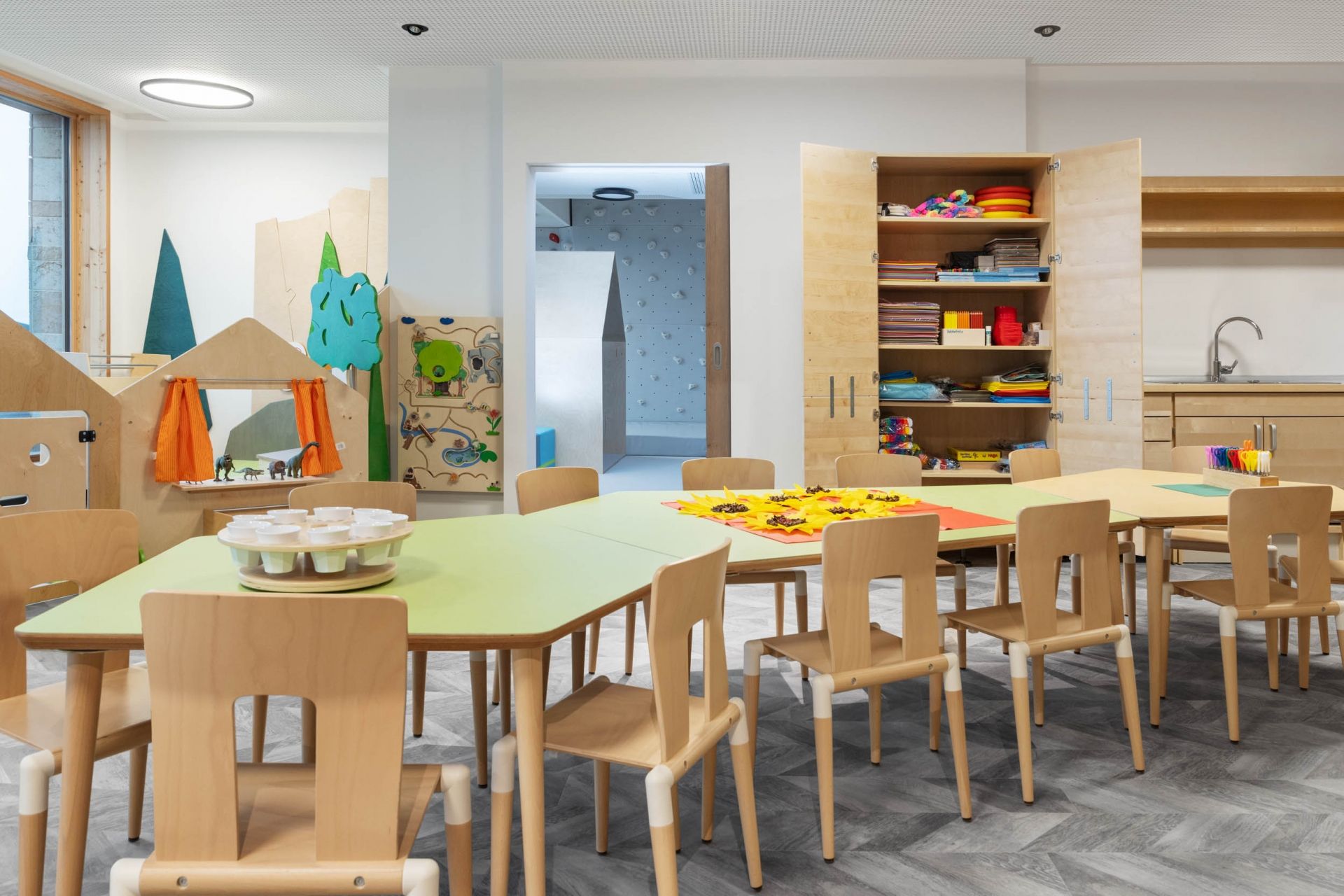 Wild holidays: Iknazz, Lotte and Hermann
There is always something happening on Schützenbern, where The Grand Green – with the magical view of the forest of Thuringia – is located. Our three mascots are responsible for the "action". They roam the forest eagerly and show you all the magic of their forest home. Our hero of the forests & meadows, Iknazz … with such a long, drawn out "Z" at the end that your tongue jitters between your teeth and it sounds like you have a fly in your mouth! Try it! He is zzzzzuper proud of his cool name. But don't forget to be extra careful when petting him! He is a watchful and reliable hedgehog. His friend Hermann, a tawny owl, also likes that. As you know, owls are very wise creatures. It doesn't matter that he can't see so well – he can hear everything! Even Lotte's little foot steps. Our little forest ant industriously trudges all over the forest floor, dragging and carrying berries, leaves and pine needles from here to there. There is really no end to her diligent work!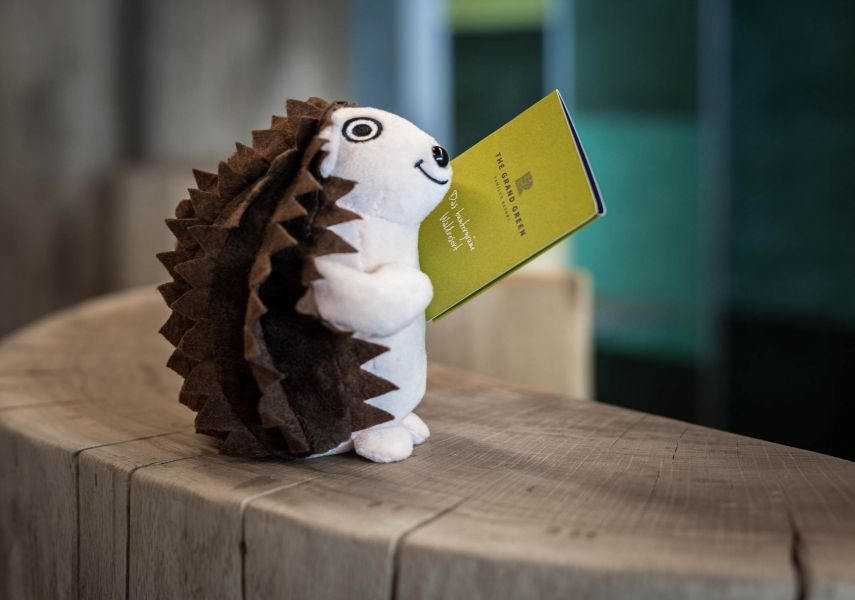 Our mascots will show you everything that unfolds in the forest and meadows, and together you will explore wonderful world of our Familux Resort.