Child-friendly holiday near you
BY ALL-INCLUSIVE FAMILY HOLIDAY WE MEAN:
We believe the main component of luxury is to experience a lot, together. This is why we have created varied programmes for you, tailored specifically to all age groups and including both indoor and outdoor activities. You will also find great excursion opportunities to explore the rich heritage, both nature and culture, of Thuringia near the resort. Keeping up your energy for all the family exploration is easy in our resort! With our amazing kitchen team always preparing exciting meals and snacks, almost at every waking hour, and the non-alcoholic drink fountains available around the clock. When it is time for some rest and relaxation, our Parent-Child wellness offers are the perfect way to enjoy some regeneration for the whole family.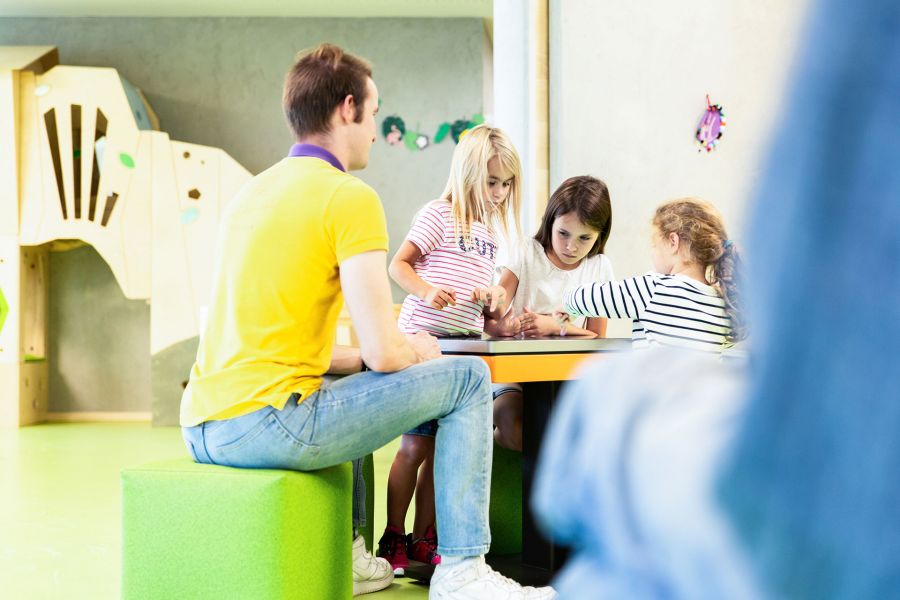 Mindful and loving child care
"Children have just as many and complex needs and desires as adults. We use our extensive experience and time to understand what your child wants, and help them along the way to discover more about themselves and their amazing personalities. It is a wonderful feeling seeing the joy and happiness in a child's laugh as they they play with new friends, enjoying their holiday to the fullest. At the same time the parents are able to allow themselves some relaxing time together, fully relaxed that their children are in excellent hands with us."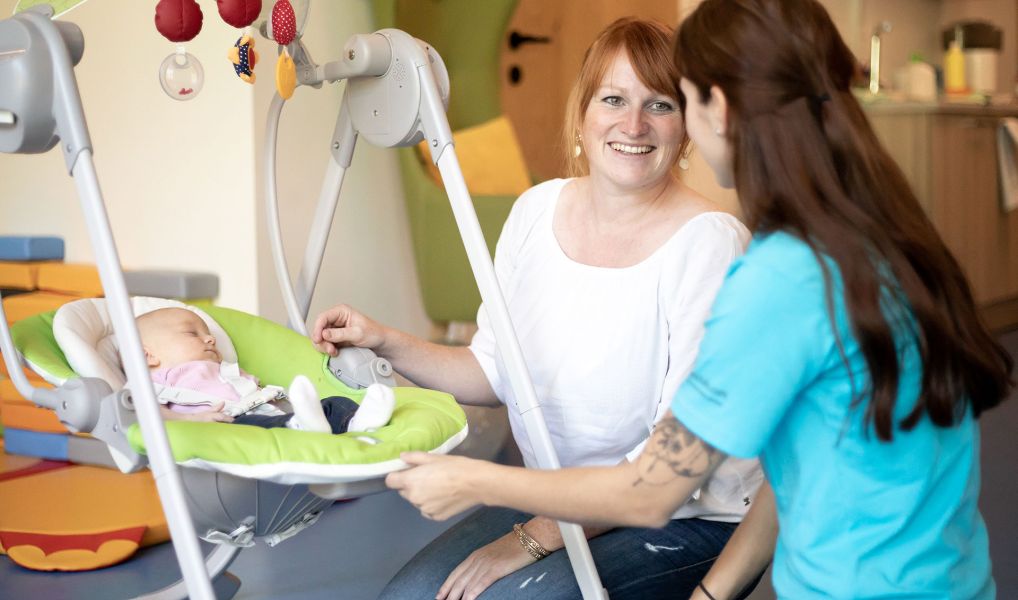 Holidays with a baby
Baby and toddler care, from one week to 2 years old.
Your baby's first holiday is exciting, but can also be a little exhausting for any new parent. At The Grand Green you can arrive completely relaxed knowing that if you have forgotten something, we have an extensive array of baby equipment for you to use during your stay. Our kitchen team happily prepares fresh baby porridge on request, or you can put together a whole bab Manu yourself in the HiPP baby food corner. Emergency diapers are of course also available.
Oh, and psssst… Of course we know how important it can be to have a few hours alone with your parter – our experienced child carers in the Baby & Toddler Club are at your service when you need it.