Epic escapes to the forest of Thuringia
THE GRAND GREEN FAMILUX RESORT – The majestic forest resort in Oberhof opens its doors to unparalleled holiday fun for families with children of all ages.
Waiting is not always a bad thing: it brings its own joy – the thrill of anticipation! Our excitement is growing day by day in suspense; at autumn 2022 the doors to The Grand Green open, your new family hotel in Oberhof, Thuringia. We understand your desires for a holiday destination that is both relaxed as well as high quality, and are preparing just that – the feel-good place of your dreams.
We are currently busy realising all the little details that will make our new Family resort special, a process in which we take great care. Our more than three decades long history of providing family holidays has given us a unique understanding of what it takes to create the perfect setting for a relaxing, yet thrilling, holiday for the whole family. The presence of the younger generation, and the fresh influx of ideas and commitment to excellence, will make The Grand Green the highlight of our spacious and remarkable family resorts. And, do you know what the best thing is? You can already book your holiday with us and already start to look forward to it TODAY!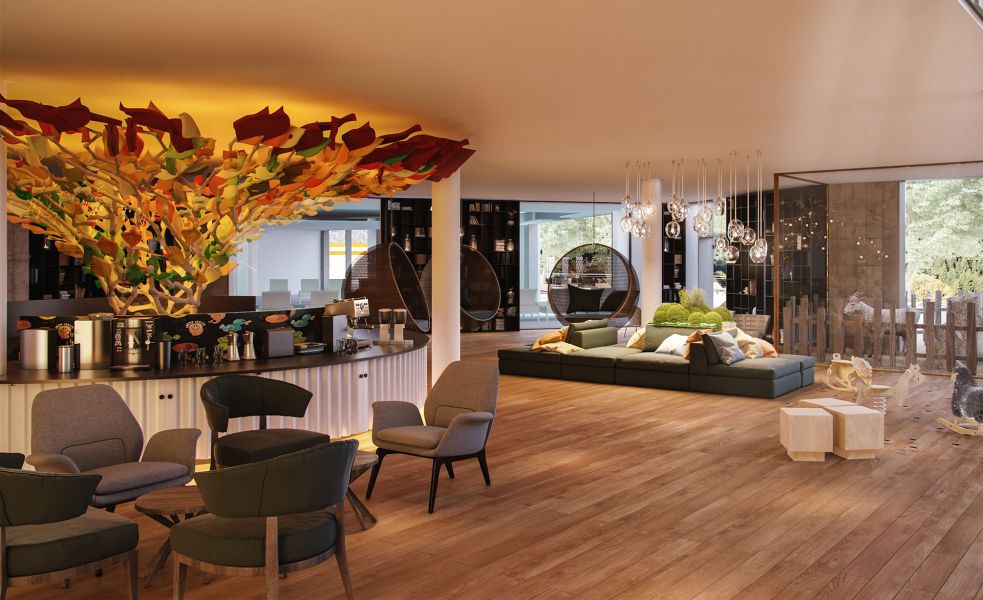 We combine child-friendly and engaging amenities with modern and cosy design. Nestled in the magical forest of Thuringia, the vibrant presence of nature nourishes both the mind and body, creating an atmosphere of togetherness. After all, we take our FAMILUX slogan seriously; bring your kids, find yourself!
Here you will find that adventure and fun is just as easily available as cuddles and snuggles with the whole family, all while knowing that your children are in the best possible care.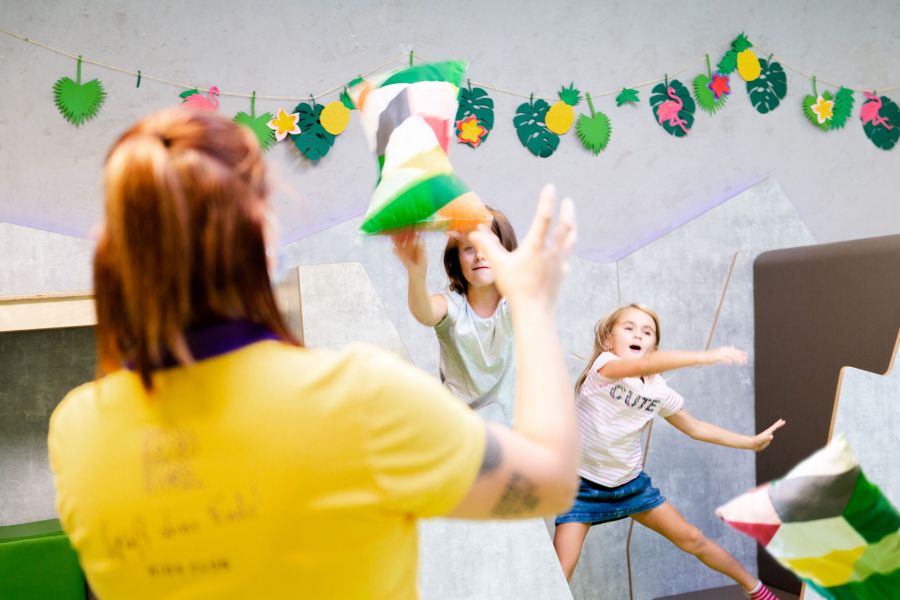 Our highly trained Kids Coaches are there to care for and play with your children, Monday to Sunday. Even babies, older than 7 days, can holiday with us! You can then relax in the extensive Wellness and Sauna areas, or perhaps take a few laps in the year-round cross-country skiing hall. In the evening our gourmet kitchen and extensive selection of our wine cellar will delight you.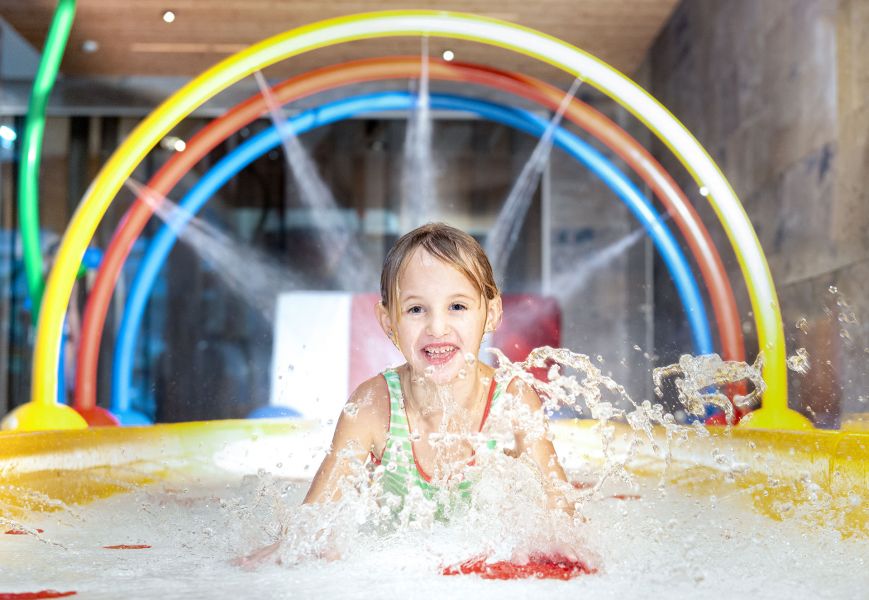 Never a dull moment: guaranteed! Slide down the 100m long water-tube slide or splash around in the kids pool. With over 2.000m2 of indoor play and entertainment area there is plenty of fun to be had for playful hearts, of all ages. In summer the bouncy castle will make your children feel like they can touch the sky, and back on earth our Forest Adventure Trail is a fun way to connect and play with the beautiful nature around us. And the children will find a whole other world at their feet in our outdoor adventure playground. Oberhof, with its traditional sports and tourism infrastructure, offers a wide range of activities all year round.
Safe family holidays with babies and children at the Grand Green Familux Resort
The Grand Green is a guarantor of excellent hygiene and safety. Since a high hygienic standard has been a part of our concept for many years, as well as the experience we have gained from the COVID-19 regulations, The Grand Green is designed to ensure a safe holiday for you and your family. When we open in autumn 2022 we hope that this pandemic is behind us, nevertheless we are prepared and know how to combine enjoyment, comfort and safety.
Book now
Our highlights & your perks
Everything for your holiday
Stay up to date & subscribe to our newsletter: