Epic escapes to the forest of Thuringia
THE GRAND GREEN FAMILUX RESORT – The majestic forest resort in Oberhof opens its doors to unparalleled holiday fun for families with children of all ages.
In the middle of the Thuringian Forest our resort combines well thought-out child-focused facilities with modern and cosy designs. Here you can truly feel the invigorating nature for both the mind and body. Discover the perfect atmosphere of being together.
After all, we take the slogan of the FAMILUX resorts seriously: Bring your kids, find yourself!
Fun, adventure and life-long memories for the whole family is just as guaranteed in our resort as for you to spend some quality time for two – with the good feeling that your children are in the best hands.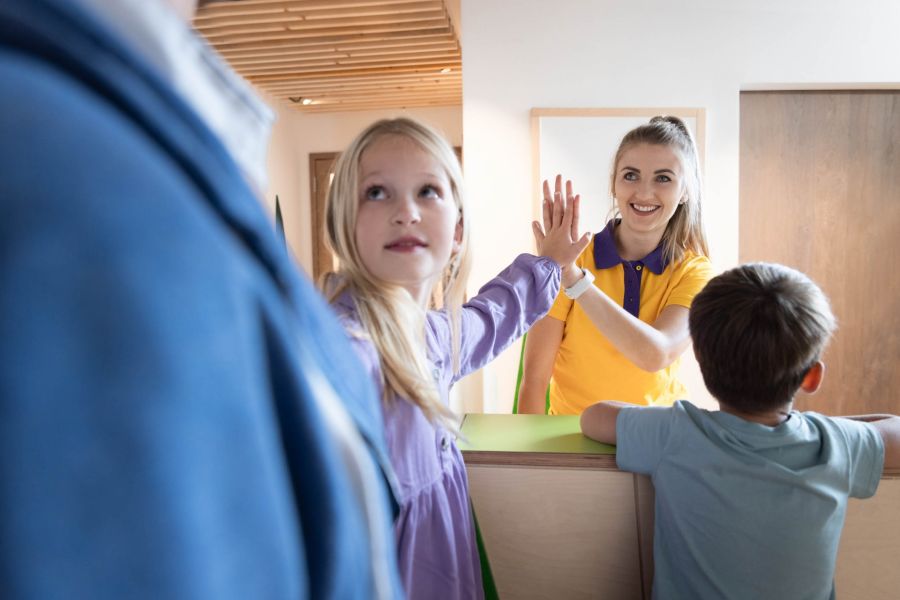 Our highly trained Kids Coaches are there to care for and play with your children, Monday to Sunday. Even babies, older than 7 days, can holiday with us! You can then relax in the extensive Wellness and Sauna areas, or perhaps take a few laps in the year-round cross-country skiing hall. In the evening our gourmet kitchen and extensive selection of our wine cellar will delight you.
Never a dull moment: guaranteed! Slide down the 100m long water-tube slide or splash around in the kids pool. With over 2.000m² of indoor play and entertainment area there is plenty of fun to be had for playful hearts, of all ages. In summer the bouncy castle will make your children feel like they can touch the sky, and back on earth our Forest Adventure Trail is a fun way to connect and play with the beautiful nature around us. And the children will find a whole other world at their feet in our outdoor adventure playground. Oberhof, with its traditional sports and tourism infrastructure, offers a wide range of activities all year round.
Our highlights & your perks
Everything for your holiday
Stay up to date & subscribe to our newsletter: